What can RoyaltyTracks do for you?
Uncover Hidden Income
RoyaltyTracks is world-first technology that converts your recording or publishing statement data into our own standardised format, enabling visibility across all data sources and the ability to find the gaps in reporting. If it's missing, Royalty Tracks will find it.
Accuracy Reviews
We run through the fine print of your contract and cross reference it alongside the royalty income you've received to make sure you get every last cent you're entitled to. RoyaltyTracks does the heavy lifting to help the experts check the finer details.
Royalty Income Analysis
We create global dashboard reporting and analysis on your royalty income across all agreements, giving you valuable insights into what generates the most income from your music. You have all of your data, make it work for you.
Your job is to make great music.
RoyaltyTracks makes sure you're paid properly for it.
Get in touch with our team today and find out more
about what RoyaltyTracks can do for you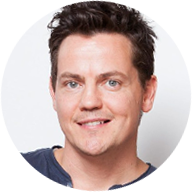 TOM HARRIS
Co-Founder / Managing Director
Tom founded White Sky in 2002. His first client was the indie record label Rubber Records. From there Tom started helping artists with their bookkeeping on the side, all the while promoting himself under the name White Sky. White Sky is now the largest music accounting services business in Australia; handling the finances for over 300 bands, record labels, festivals and various music businesses.
GERRY MCKENNA
Co-Founder / Director
Throughout the late 70s 80s and 90s Gerry worked in the UK at for the leading independents Charisma Records and Mute Records. Moving to Australia in 1991 to oversee the Australian and International royalty department of The Mushroom Group. Gerry identified a need in Australia for an independent forensic royalty auditing service and was quickly recognized as Australia's number one music royalties expert. In 2012 Gerry formed a new alliance with Tom Harris and together they began work on RoyaltyTracks.
MATT BIRD
Co-Founder / Senior Royalty Analyst
Matt started his career in the music industry at Shock Records as a Royalties Admin Assistant. After a year in that role he was promoted to the label's Royalties Manager position; overseeing all royalty statement production, AMCOS compliance as well as business analysis and management reporting, a job he held for the next 7 years. Matt joined White Sky Royalty Accounting in 2012 and has been instrumental in the design and development of RoyaltyTracks.